USA vs Honduras: Team USA keeps its unbeaten streak going
USA vs Honduras: Team USA keeps its unbeaten streak going
USA TODAY Sports
The United States remain unbeaten after the 2014 World Cup, earning a 1-1 draw over fellow CONCACAF foes Honduras on Tuesday night at FAU Stadium in Boca Raton, Florida.
Since losing to Belgium in the World Cup round of 16, the Americans have beaten Czech Republic and drawn with Ecuador. While they're still yet to lose, the States haven't taken massive steps forward. The attack remains a work in progress, while coach Jurgen Klinsmannis trying to figure out is best defensive combination.
This match saw the return of many domestic-based USMNT stars, which allowed Klinsmann to reiterate his criticism of star players likeClint Dempsey and Michael Bradley plying their trade in Major League Soccer rather than a top European league.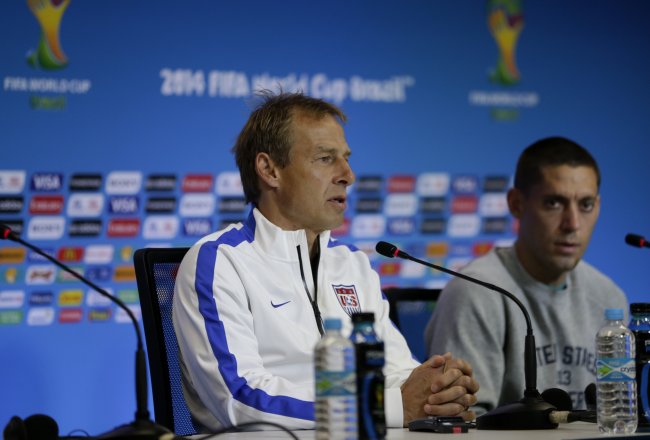 Julio Cortez/Associated Press
"There's nothing I can do about it," he said, per Ives Galarcep ofSporting News. "I made it clear with Clint's move back and (Bradley's) move back that it's going to be very difficult for them to keep that same level that they experienced at the places where they were. It's just reality. It's just being honest."
Klinsmann added that he hoped struggling striker Jozy Altidore would figure it out at Sunderland rather than pursue a move back to the States. Altidore's failed to score for the Black Cats this season and according to WhoScored.com has only played a total of 53 minutes in the Premier League.
PanamericanWorld Startups
PanamericanWorld Business