Nina Garcia Reveals how being Latina helped succeed in the fashion world
Nina Garcia Reveals how being Latina helped succeed in the fashion world
Nina Garcia with the cast of Project Runway
Nina Garcia knew she wanted to pursue a career in fashion from an early age. Though she initially dreamed of being a designer, her trajectory wound up veering towards journalism -- and this is the path that has led her to the top of the industry. As the creative director of Marie Claire and a longtime judge on the hit reality show "Project Runway," Garcia has established herself as one of the most influential voices within the fashion world.
A native of Barranquilla, Colombia, the style expert has certainly come a long way since the days when she used to pack up garment bags as an intern in Perry Ellis' closet. In a phone interview with HuffPost Voces, Garcia spoke about the beginnings of her career, how being Latina helped her excel in the industry and why she's confident that Latino designers will continue to succeed on the runways.
Where did your love for fashion originate?
My passion for fashion originated in my mother's closet. She was a woman who loved fashion. She enjoyed dressing up a lot, and she had a closet that was like her sacred room that belonged only to her. She wouldn't let us go in and play there very often. I think that's where my fascination began. She was obviously a Latina woman with curves. She wasn't a size 2 or 4, she was a woman with lots of curves, but she knew how to present herself very well and how to dress her body very well. I think that's where my passion for fashion began, seeing my mother have that style. That closet of hers was like a fortress!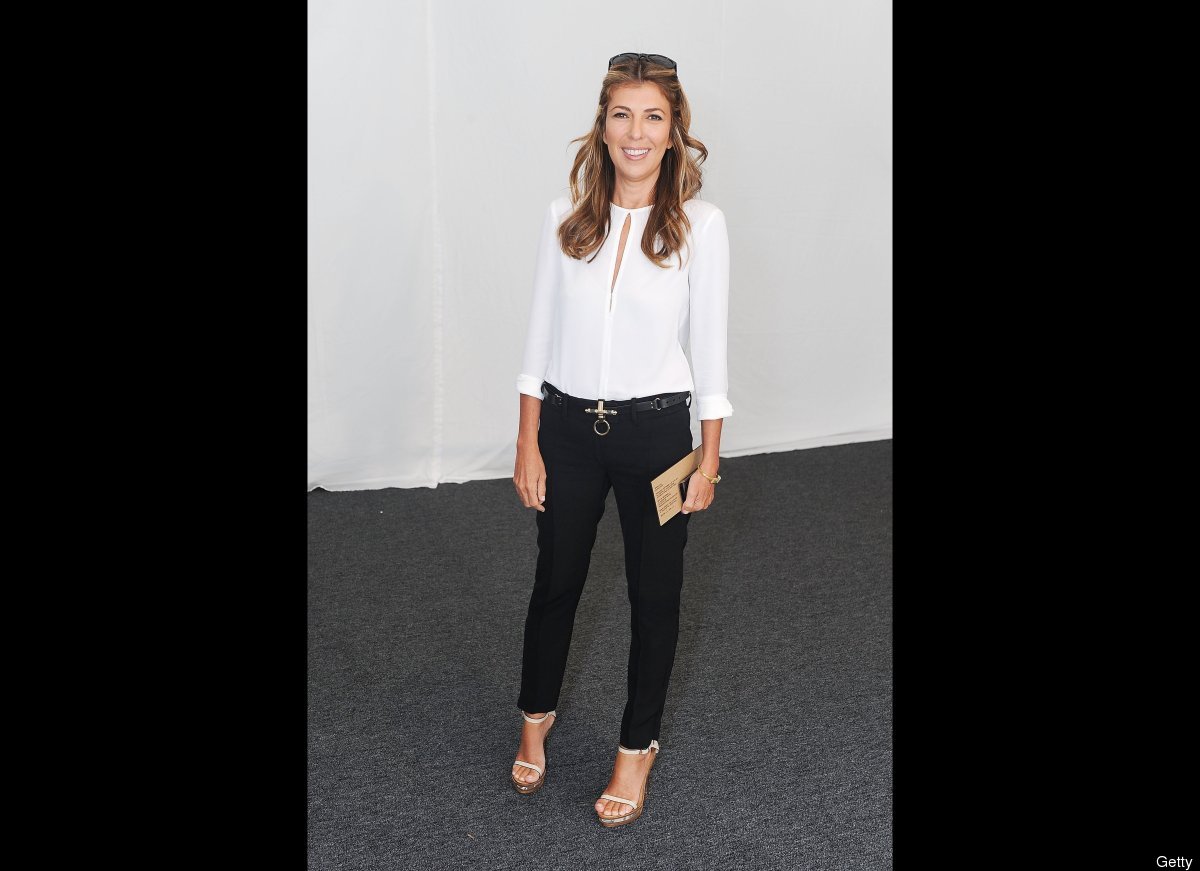 You're originally from Barranquilla, Colombia -- when did you move to the United States? Was it difficult for you to adjust to life here?
I was born in Barranquilla, Colombia, and I came to attend high school in Massachusetts when I was about 15 years old. The situation in Colombia had become very difficult, with kidnappings, drug trafficking and the insecurity in the country at that time. My parents thought it would be best to send my sister and I abroad. It was hard for me to assimilate to the culture because it really is very different. We have a lot of similar things but also a lot of different things. The girls in boarding school were tomboys, and I was very feminine. I just wanted to be a designer and draw collections. So for me it was a big cultural shock, but I learned a lot about American culture, and I assimilated very well after a while. I understand all the Latinos that are in this country, they have that duality, because I find myself in that duality. I have many Latino things, and I also have many American things.
How did your career in the fashion world begin?
It was always very clear to me what I wanted to do, from a young age. As I said, I used to draw my collections and I had a fascination with magazines [and] with fashion. I had a lot of interest in that, I knew it from an early age. I started out in an internship that I got through my college, and it was in the closet of Perry Ellis. At that time, it was about 1992, Marc Jacobs was Perry Ellis' designer and he had his grunge collection, which was very well-known. I was a lowly intern who packed up the garment bags that would go to Marie Claire [and] Vogue. And there I started to really see how magazines worked, how the editors worked, and that internship really opened up my fashion perspective because up until that point I still had ambitions of becoming a designer, even though I knew that there were many people in my class who were very talented, much more than me. And I felt a little frustrated, but I hadn't yet come to understand fashion's scope.
There really are so many lines of work that you can join that don't have to only be design. And that was one that particularly interested me a lot, because the editors could appreciate all the trends, all the designs and all the work of the designers. I really appreciated working there and seeing how Marc Jacob's entire team worked for Perry Ellis, but I was more interested in meeting the editors and seeing the work that they did when they came to see Marc and his collection. I went into the journalism part, which is where I ended up and where I am now.