Lionel Messi: 15 years with Barça in 15 moments
Lionel Messi: 15 years with Barça in 15 moments
The Argentinian came to Barcelona on 17 September 2000 at 13 years of age and has gone on to become the best player the world.
Thursday 17 September marks fifteen years since the arrival of what many consider the best player in history, Lionel Andrés Messi Cuccitini, to FC Barcelona's La Masia. Messi was a young 13-year-old from Rosario, Argentina, who arrived at the Club from Newell's Old Boys of his native country with the dream of becoming a professional footballer in the cradle of European football.

Here are Messi's 15 biggest highlights since his arrival in Barcelona:

1. In February 2001 he made his debut for the club with the under 13 team and, against Ebre Escola Esportiva in his second game, broke his fibula.

2. On 16 November 2003, at 16 years and 145 days old, Frank Rijkaard gave Messi his first-team debut in a friendly against Porto at do Dragao.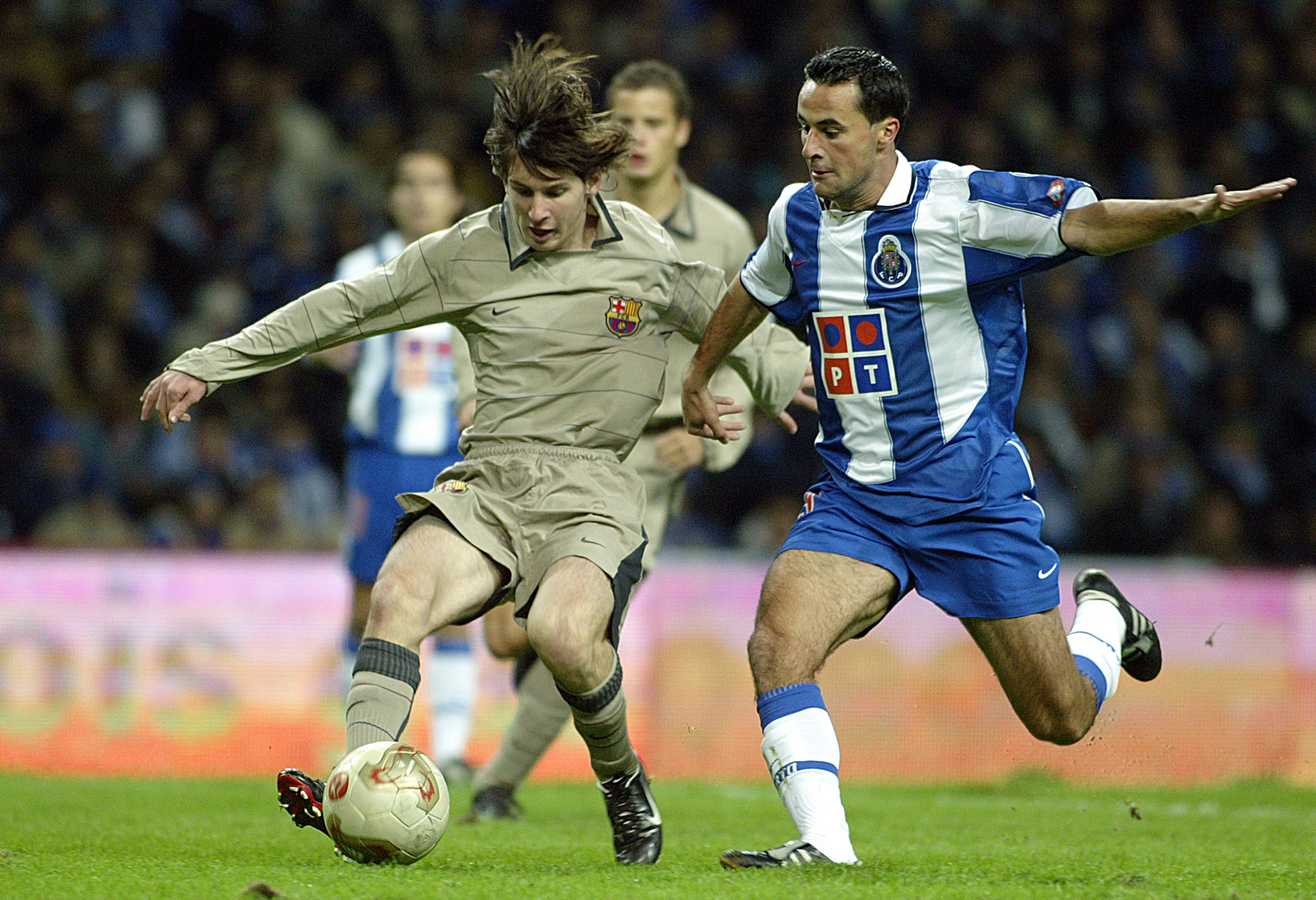 3. That same season, on 11 March 2004 he made his official debut with Barça B in a match against Mataróat the Miniestadi.

4. Eleven months later at the Estadi Olímpic Lluís Companys, on 16 October 2004, Messi made his official debut against Espanyol in La Liga.

5. Later that same season, on 1 May 2005, Messi scored his first goal with the first team against Albaceteat Camp Nou after an assist by Ronaldinho.

6. On June 24 of that year Messi turned 18, and in his first match as an adult at Camp Nou, he dazzled the world with his performance against Juventus in the Joan Gamper game.

7. On 10 March 2007, at age 19, scored his first hat trick for the club. It was quite special, coming againstReal Madrid at Camp Nou.

8. On 27 May 2009, against Manchester United in Rome, Messi played his first Champions League Final, which Barça won. Messi scored the team's third and final goal of the game.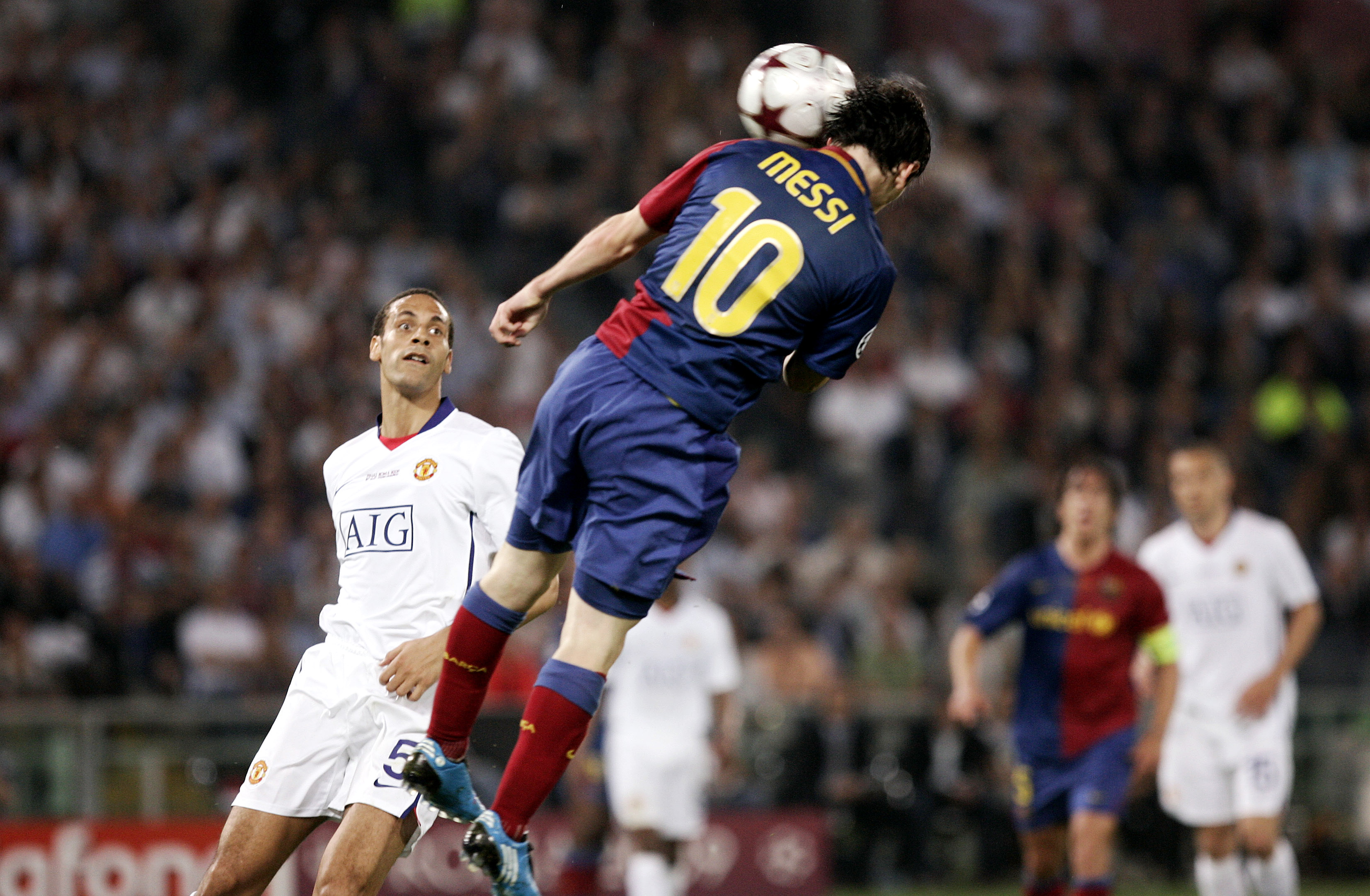 9. On 19 December 2009, with his goal in overtime against Estudiantes in the final of the FIFA Club World Cup, Messi helped FC Barcelona become the first and only club in history to win six titles in a year.

10. On 2 November 2012, Messi and his girlfriend, Antonella Roccuzzo, announced the birth of their first child, Thiago Messi.

11. On 9 November 2012, with 86 goals, Messi surpassed the record of goals scored in a calendar year, previously held by Gerd Müller, who scored 85 in 1972. Messi ended 2012 with a total of 91 goals.

12. On 7 January 2013, Messi received his fourth Ballon d'Or, becoming the only player in history to reach this milestone ahead of the three trophies won by Johan Cruyff, Michel Platini and Marco Van Basten.

13. On 22 November 2014, with his hat trick against Sevilla, Messi surpassed Telmo Zarra with 253 goals and became the highest scorer in the history of the Spanish First Division.

14. Three days later, in a game against APOEL, Messi surpassed Raul and with 74 goals became the top scorer in the history of the UEFA Champions League.

15. On 11 September 2015, before reaching a new milestone with Barça by making his 100th Champions League appearance against AS Roma - his second son, Mateo Messi, was born.
PanamericanWorld Startups
PanamericanWorld Business