Hugo Balta: Yes, I speak Spanish!
Hugo Balta: Yes, I speak Spanish!
Hugo Balta talking to Houston University students
The phrase accompanying a condensed bio on twitter aptly reflects how an American of Hispanic origin can find, in the defense of his roots, multiple opportunities for his development and that of his fellow journalist.
Hugo Balta is a "Peruvian -American"; that's how he defines himself, that's how he lives and the full understanding of what that identity represents is the guide that develops his profession as an ESPN production coordinator for 3 years .
Besides his day job as a journalist, Balta is the president of the National Association of Hispanic Journalists (NAHJ).
His social networks are very active and summarize all these aspects we wanted to explore in depth for PanamericanWorld, because Hugo represents the best of U.S. Hispanics. He is an obligatory reference to bilingualism, and as if that was not enough, we have the opportunity to get the outstanding journalist's opinion on what the Brazil 2014 World Cup will offer us shortly.
No, his Spanish does not have an American accent. He belongs to a second generation Hispanics on American soil. Born here, would have been natural that English was his dominant language; for many Hispanics in this or the third generation, it is difficult to maintain Spanish.
It is not until recently that a new generation of Hispanic parents have decided, with the goal of securing the future of their children, to insist on the subject of Spanish.
How did it happen in your case?
I am Peruvian-American, born in the city of Paterson, New Jersey, to Peruvian parents. I had the opportunity to live in Peru for a while as a child and, like many children of immigrants, spent the school year in the U.S. and holidays in Peru, this had a great influence on me as a child and now as a professional and Latin American journalist.
With each family the dynamic with the language is different, Latinos themselves are divided by language. In my home I was demanded to speak and study in Spanish, when it was not common to do. My parents were proud of being different and kept alive their ties with Peru.
People of my generation who are not bilingual usually regret it, at this time in this country it is not a luxury to know at least two languages, it is a necessity.
How has being bilingual influenced your career?
My career began in Telemundo 47, the local station, covering the central New York area. I had the opportunity for being bilingual, for my ability to speak, read and write in Spanish, and it is a tool that has served me well in my 20 years as journalist.
I have developed by supporting the change and innovation in various media companies like NBC and CBS, for both the Spanish and English market.
The approach I have developed and implemented focuses on the rise of the Latino community in the U.S., there are three markets: the public in Spanish, English and a large segment that is bilingual.
Understanding this dynamic helps my audience. Knowing that, although we speak Spanish, we are different and we identify with our country of origin. Knowing that is not the same a Hispanic from the east to one from the west of USA. I have been assisting organizations to understand this for years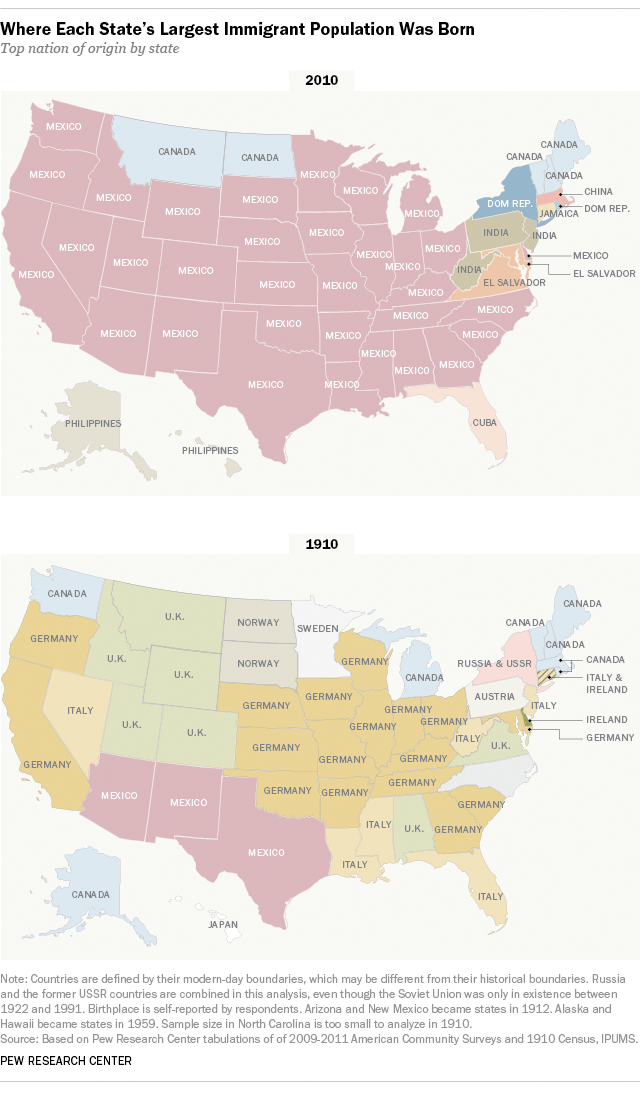 In the interview we also referred to the to the significant number of Hispanics in USA, where, according to the Census Bureau, there were 53 million on July 1, 2012. It is the largest ethnic or racial minority. Hispanics make up 17 percent of the total population of the nation. 50 percent of all Hispanics were living in California, Florida and Texas on July 1, 2012. 37.6 million is the number of U.S. residents, age 5 and older who spoke Spanish at home in 2011. This is an increase of 117 percent since 1990, when it was 17.3 million. Those who speak Spanish at home make up 12.9 percent of U.S. residents 5 years of age or older. More than half of these Spanish speakers speak English very well. 63.2 percent of Hispanics age 25 and older had completed at least high school in 2011. 2.3 million businesses in 2007 were owned by Hispanics, an increase of 43.6 percent from 2002.
Source: Univisión
Hugo, tell us about the National Association of Hispanic Journalists and your role in it.
NAHJ is an organization that aims to support Latin American journalists in USA in the English and Spanish market. Members are not only journalists; there are students, professionals from different fields of communication, scholars, etc.
We produce various local conferences and a national conferences throughout the year, to give job opportunities for members and to create links between them. Today more and more media outlets are looking for diversity in their writing in order to better serve the Hispanic population. This segment of the population represents a large economic power, and as the last elections showed, a political power too.
Moreover, we serve the explosion of Hispanic media outlets, or with interest in the Hispanic market, meeting their needs to locate professionals, and helping them to understand the market.
A challenge in the association?
The integration of the journalists who are coming. We have to improve the way that we are assisting incoming journalists. Most NAHJ members are journalists working in English, we are improving in our services to reach the journalists working in Spanish media.
So, for the first time we will have a conference in Latin America in October. It will be in Mexico, discussing opportunities in U.S for journalists. We want to be the guide for journalists in their adopted country, to help them explore their opportunities.
We have established partnerships with universities for professional development programs with grants to improve Spanish or English. There is room to grow and media companies must assess the bilingual capacity significantly.
As an executive producer of ESPN, give us your prediction for the 2014 World Cup
It will be very difficult to beat Brazil in Brazil, they want to avenge the lost at home to Uruguay in 1950.
Then there would be Spain and Germany, but my Hispanic heart is with Argentina, Messi deserves to win the cup. United States, on the other hand, has a very difficult group.
Translated by Sebastian Llavaneras
PanamericanWorld Startups
PanamericanWorld Business