Américas: Ten afro-latino cities you probably don't know about
Américas: Ten afro-latino cities you probably don't know about
From rumba to rondo, Afro-Latino culture has played a major role in the identity of these 10 cities throughout Latin America.
African culture has contributed to the beautiful melting pot of Latin America since the early 1800's. You may be surprised to know that some people can be both Black and Latino...at the SAME TIME (crazy right?!).
From rumba to rondo, Afro-Latino culture has played a major role in the identity of these 10 cities throughout Latin America.
1 Pearl Lagoon, Nicaragua
Pearl Lagoon is Nicaragua's largest coastal lagoon. The most popular form of transportation to this lagoon is by panga (boat). The Afro-Latino population is comprised of Garifuna, Creole, and indigenous people. There is also a large Afro-Latino population in its neighboring city, Bluefields.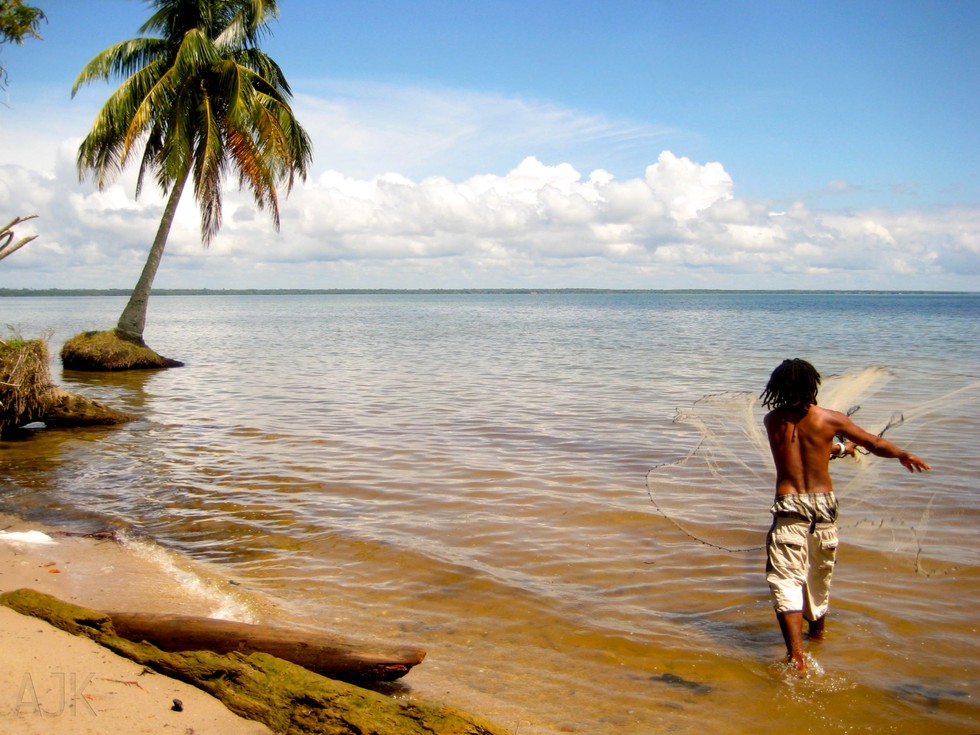 Source: bataholavolunteers
2 Limón Province, Costa Rica
Límon Province is on the Caribbean and Miskito coast of Costa Rica. This city has a culture of its own compared to the rest of Costa Rica. On October 12 of each year, the city celebrates Dia de La Culturas (Cultures Day), a Carnaval-style celebration comprised of dancing, parades, and great music.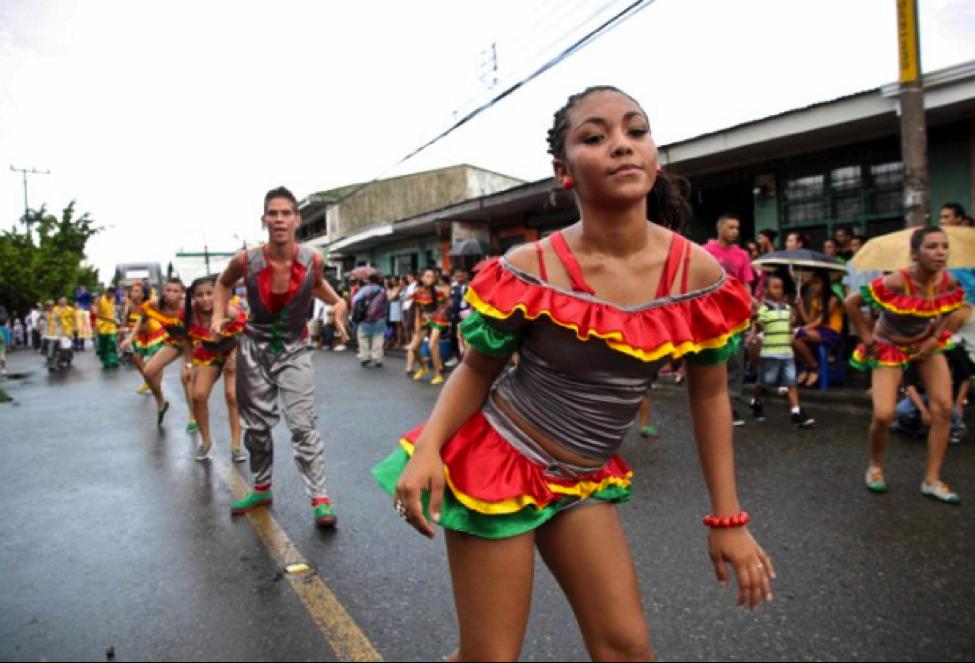 Source: The Costa Rica Star
3 Trujillo, Honduras
A municipality of the Honduran department of Cólon, Trujillo is one of Honduras' most historic port towns. This town is a melting pot of Garifuna, Creole, and indigenous cultures. Afro–Hondurans account for 10% of theHonduran population.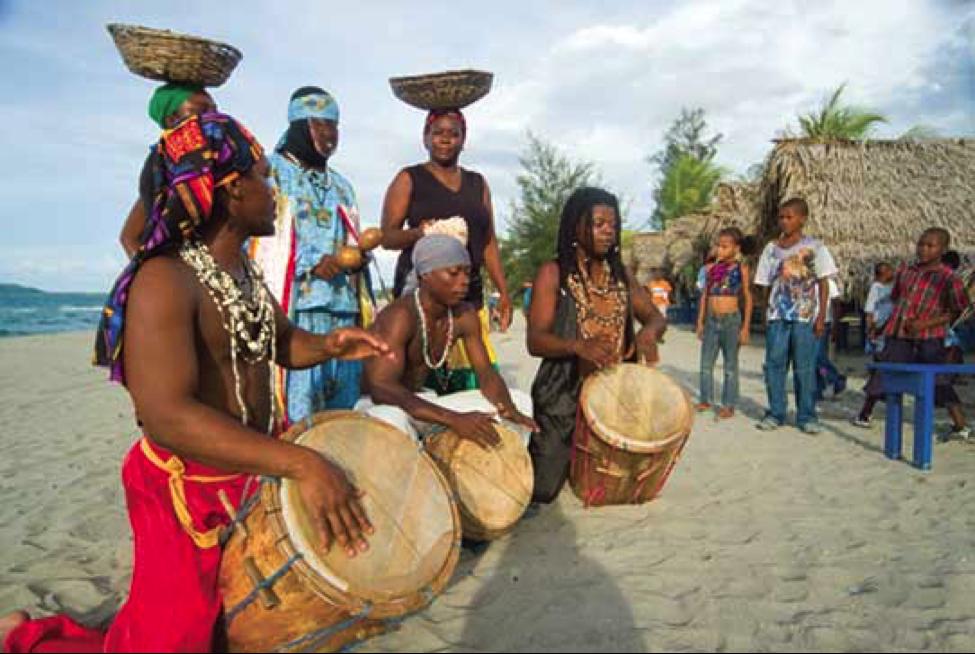 Source: Honduras.com
4 Bocas del Toro Province, Panama
In the 1830's, Black migrants from the Caribbean migrated to Panama to construct the Panama railroad. Many of them settled in Bocas del Toro and pioneered the cultivation of bananas. According to the World Directory of Minorities and Indigenous Peoples, it is estimated that up to 50% of Panama's population is of African descent. Other important Afro-Panamanian communities include Colón, Cristobal and Balboa, as well as the Rio Abajo area of Panama City.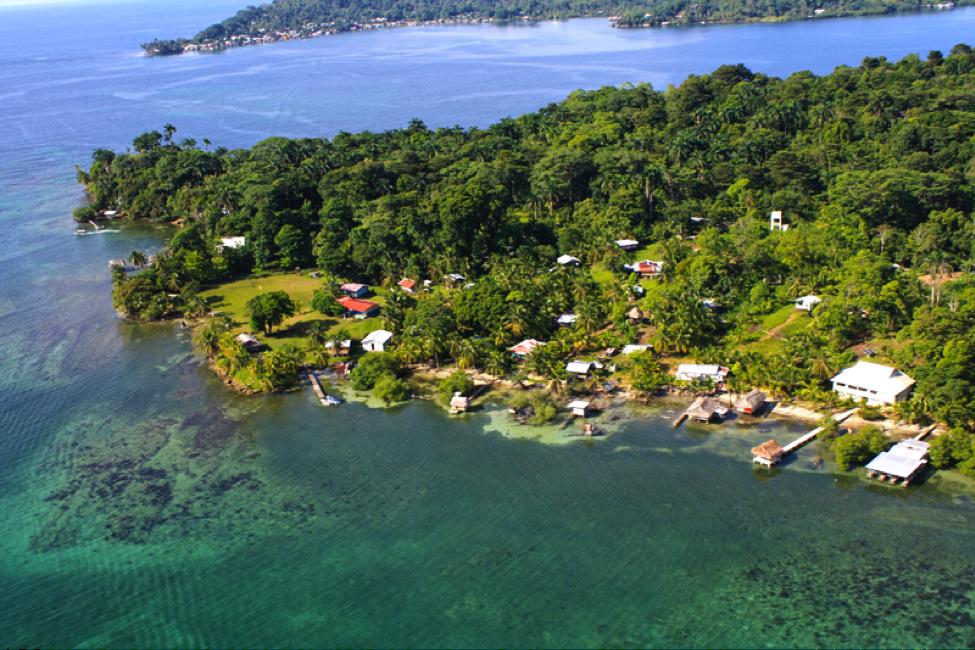 Source: Bocasdeltoro.travel
5 Salvador, Brazil
Salvador, also known as Roma Negra, is the center of Afro-Brazilian culture. The capital of Bahia is the home of the aamba and capoeira (African martial arts). The biggest African influence in this city can been seen during Carnival. You can expect to hear African drums and see people dancing and partying in the streets.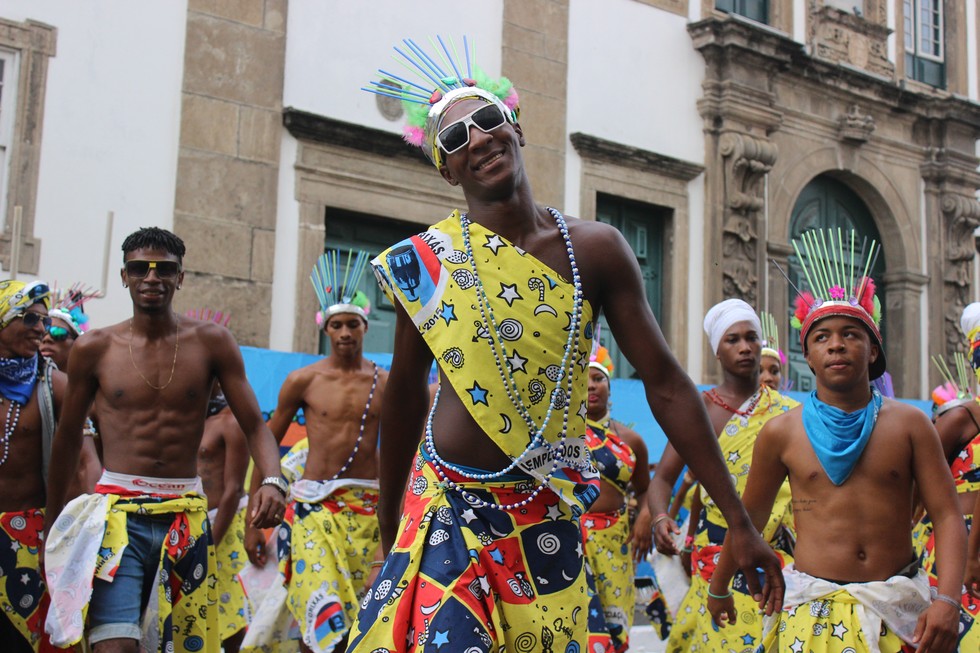 Source: glowingpain
6 Dangriga, Belize
Dangriga is home to the Garifuna people. The city's name is actually a Garifuna word meaning "standing waters", which explains the city's location on the Caribbean coast of Belize. This city is the home of Punta Rock, a type of Caribbean music. The best time of year in Dangriga is the week before Garifuna Settlement Day (November 19th). There is a weeklong celebration including parades, special church services, the Miss Garifuna Pageant, and the T.V. Ramos Classic Bike Race.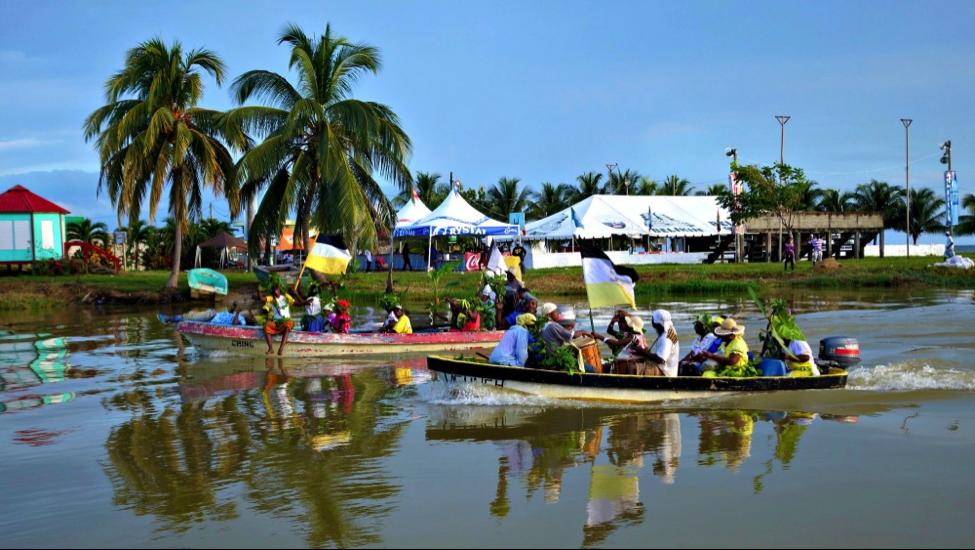 Source: vickyflipfloptravels
7 Montevideo, Uruguay
Montevideo contains the largest Afro-Honduran population. It's also the home of Estudiantes de La Plata football player Álvaro Pereira. Afro-Uruguayans are responsible for the creation of Candombe. Candombe is the most popular musical form at Montevideo's carnival.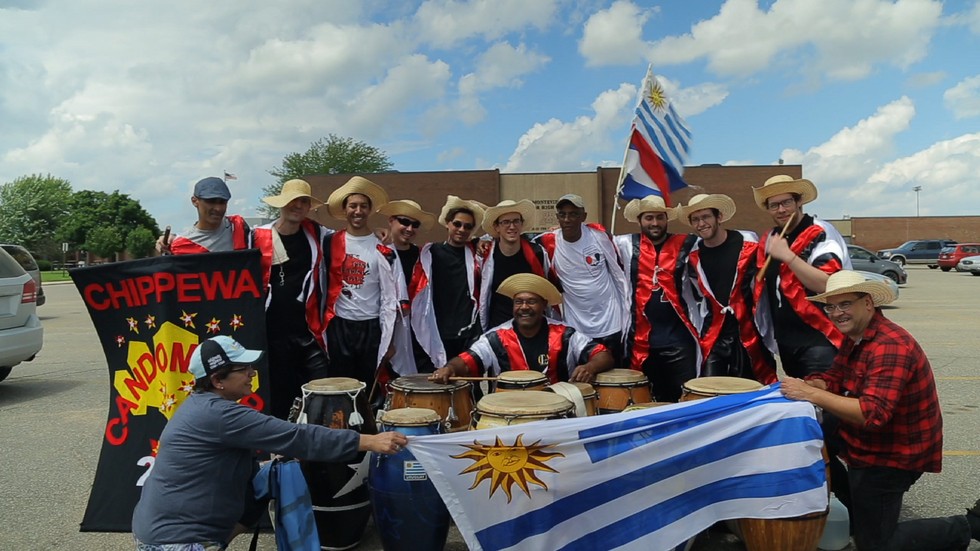 Source: pioneer.org
8 Havana, Cuba
Havana is the capital city of Cuba and contains one of the largest populations ofAfro-Cubans. Music is a huge part of Cuban culture. Almost all Cuban music contains African musical elements, such as the African drums.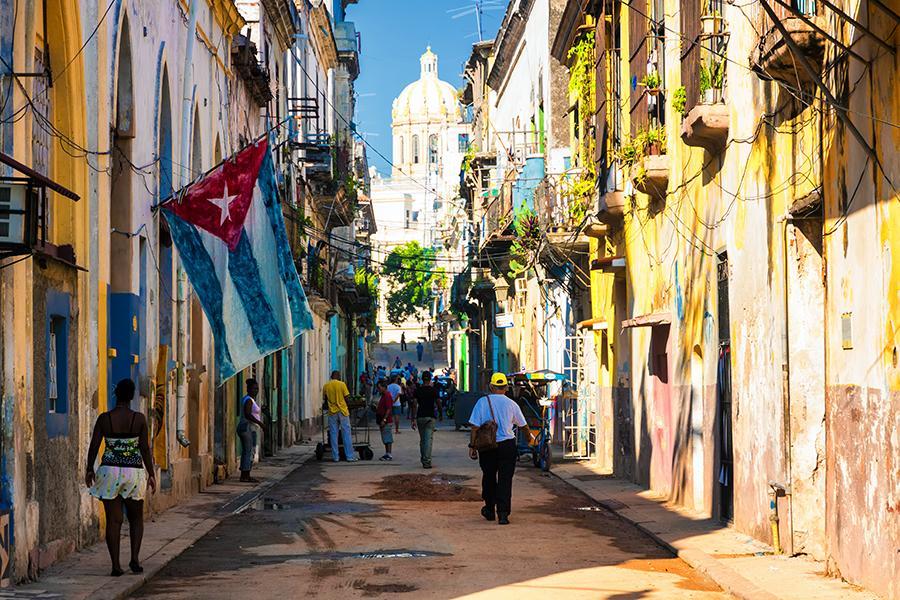 9 Costa Chica of Guerrero, Mexico
African heritage has been present in Mexico for over 500 years. But the largest population of Afro-Mexicans can be found in the rural town of Costa Chica in the states of Guerrero and Oaxaca. Recently, conscientious black movements have been growing in this area with hopes of making Afro-Mexican an official minority group.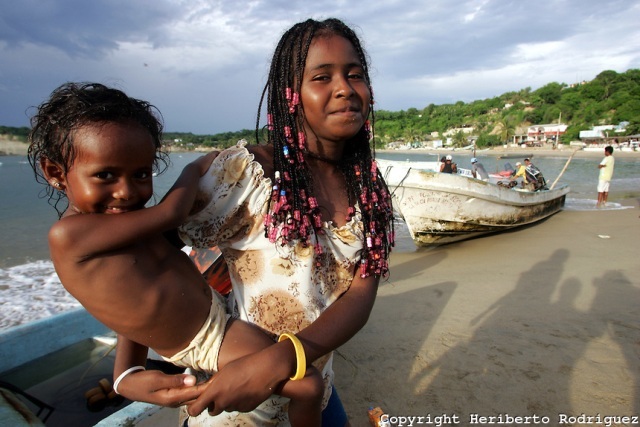 Source: kwekudee-tripdownmemorylane